If you're in search mode right now for that perfect new or used car, truck or SUV, we have the perfect auto loan to go with it. You will receive a rate as low as 2.49% APR,* and take up to 60 days before you make your first payment. Plus, we offer flexible loan terms so that your monthly payment will fit nicely in your budget.
So before you do any more searching, go ahead and get pre-approved for your Mills42 auto loan. That way, you'll take the hassle out of haggling with a dealer or an owner, and getting the key to your perfect vehicle will take much less time.
Why wait? Save from here. Build from here.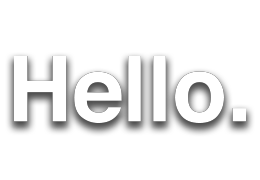 Do you speak Spanish, Portuguese or Khmer? So do we. Join the credit union that fits you—not the other way around.
Not a member yet? We'll take care of that for you during the loan application process. But if you want to get a jumpstart, enroll online or give us a call at 978.328.5100. We'll be happy to help you build from here.
Want to know more?
Questions? Want to talk about it?
Email us